Contact Point of Erasmus+ and European Solidarity Corps
Beyond Barriers has been the Contact Point for Erasmus + and ESC (ex-EVS) programmes in Albania since 2011. As such, BBA has a mission to support organisations and people interested in organising projects in in the framework of the Erasmus+ programme, youth field, and European Solidarity Corps. To this end, we offer information and advice and run targeted information and training activities with the support of SALTO SEE.
During 2019 BBA has organized 20 activities, a total of 26 days of info-sessions, training courses, Living Library, Open hours) in Kelcyre, Rrogozhine, Lezhe, Pogradec, Durres, Fier, Fushe-Kruje, Shkoder, Tirane and Maliq, to promote and support the capacity building of organisations, institutions, and youth on European Solidarity Corps and Erasmus+ Programmes of European Commission.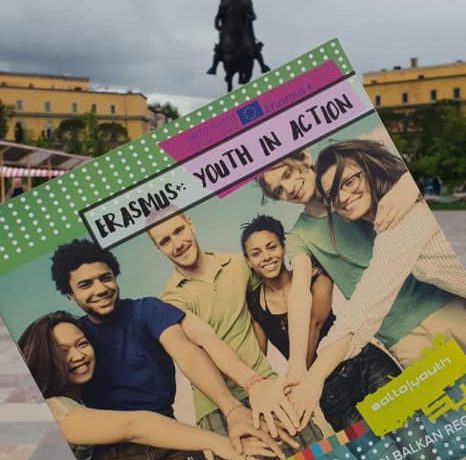 Partnerships and collaborations: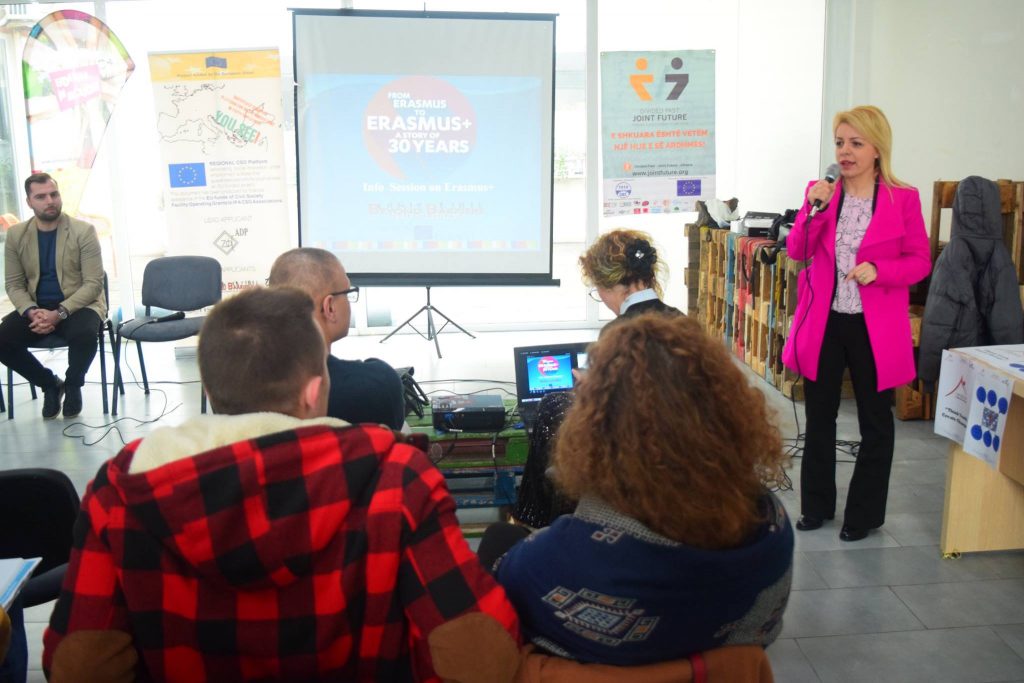 Through out the year, we cooperated with different stakeholders, while developing closer partnerships and cooperation to promote the program. As such BBA as a CP cooperated with: National Youth Service under Ministry of Education, Sports and Youth; European Union Delegation to Albania; Municipality of Tirana; Europe Partners for Development; Union Programs in Albania; Partners Albania; and National Youth Congress.
As a CP, BBA also assisted SALTO SEE to organise 2 international events in Albania. "Cherry on the cake" – Youth Exchange in the context of long term work with groups of young people" a training of 4 days took place from 10-14 November 2019 in Tirana, Albania. Western Balkan Project Lab- a training that aims at bringing the Erasmus+ Programme in the field of youth and the European Solidarity Corps closer to organisations in the Western Balkan Partner Countries, took place from 21-23 October 2019 in Tirana, Albania.

ESC Info Days
Every Tuesday and Thursday from 11:00 to 13:00 by appointment. Please contact this following address: [email protected]