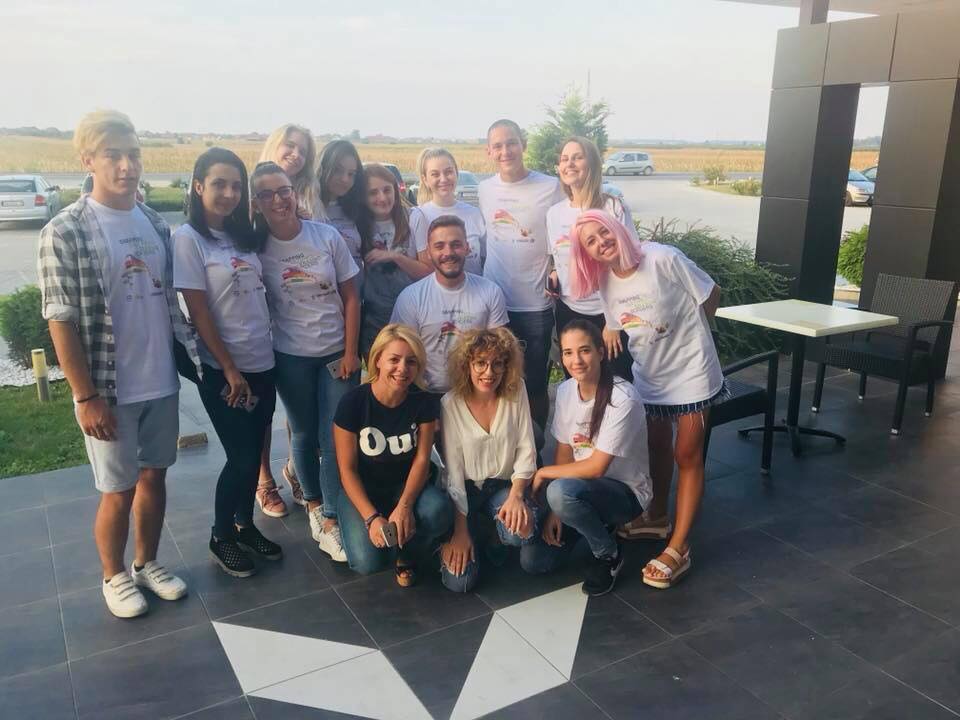 Swapping Cultures-Erasing Borders
Swapping Cultures Erasing Borders is a 9 months project that started in June 2018- and was finalized in February 2019, financed by the first pilot Call for Proposals of RYCO and implemented by Beyond Barriers Association in partnership with BLINK- Kosovo*, PEL- Macedonia and SVETLOST- Serbia.
The main aim of our project was:
To facilitate the process of intercultural dialogue of young people in the youth field by using creative approaches and increasing the quality of youth work and,
To encourage young people to advocate for intercultural dialogue and culture diversity as a treasure and resource of our societies and as a means for mutual respect, tolerance and understanding.
Through a set of activities, workshops, new creative tools and methods and with the use of non-formal education, the youngsters which were part of this project had an opportunity to learn and develop a stronger sense of cultural diversity, respect and mutual understanding. The basis of the project was initiated on the pillars of respect and tolerance, by addressing the respect for ourselves and other people's opinions and viewpoints, in order to nurture tolerance and respect for diversity.
It brought on board a set of creative tools such as "Swapping cultures" and "Theatre of the oppressed" with addressing a key emerging challenge for Balkan youth – promotion of intercultural dialogue and respect for each-other.
Through activities organized locally, youth workers/activists tested the techniques used and analyzed the impact in local level with other young people. Inclusion of youth from various backgrounds and specifically those with fewer opportunities were crucial and an added value to make sure no one is left behind, because we believe that everyone must have a chance to participate and learn with their peers in a safe environment.
What did we reach?
201 young people (112 Females and 89 Males) aged 16-30 years old directly participated in the regional and local activities of the project and improved their knowledge, skills and attitudes in intercultural dialogue, culture diversity and inclusion.
185 youth aged 16-20 years old were introduced with the Swapping Cultures and Theatre of the Oppressed methods, both tools that help them to promote tolerance, mutual respect and fight in decreasing levels of hate speech in the region
4 best postcards showing intercultural dialogue were selected in the competition, printed and used throughout the project.
3350 postcards were used in the online campaign as a promo tool and as a direct message to: decision makers, families, friends, RYCO Local Branch Officers and Secretariat, partner organizations around WB, EU countries and citizens in all four partner promoters during the project campaign!
4 regional activities and 4 local activities were organized by the partnership and the youngsters during 9 months.
7 short videos with an aim to display, promote and treasure culture diversity and intercultural dialogue in WB were made by local youth themselves and shared online to raise awareness among the online community.